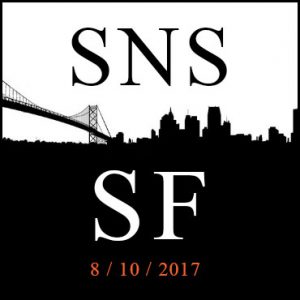 The 3rd Annual
SNS Predictions : West
At the Pullman Hotel
in Redwood City
Thursday, August 10, 2017, 5-8pm
Follow us on Twitter: #SNSWest2017

This event is sold out


Mark Anderson on
"What Happens Next: Root Causes and Predicted Outcomes in the Trump / China Era"
The year to come promises to be one built upon some of the most dramatic political and economic changes of our times, and having an accurate view of what to expect will be an invaluable tool to leaders in technology and finance.
These will include issues relating to China, economic migration, AI, energy, new computer architectures, our new flow and interaction theory, and other important and highly dynamic trends affecting corporate and country performance.
Featuring a
Special Centerpiece Conversation
with Mark Hurd, CEO, Oracle
+ receptions before and after + Q&A
This event is sold out!
Seating is limited – register now!
Hosted by Oracle

Much appreciation to our Global Partner, Zions Bank