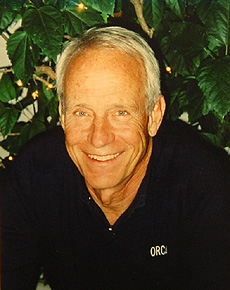 Bill Budinger is an inventor holding over three dozen patents and the founder of Rodel Inc., having served for 33 years as chairman and CEO. From its origin in a garage, Rodel became the current global leader in high-precision planarization technology for semiconductors, silicon wafers, and storage media substrates
Bill has been honored as the SBA Small Business Person of the Year and the Eastern Technology Council's "legendary CEO." He served on the executive committee for the Delaware Public Policy Institute and the Education Improvement Commission and chaired the General Motors Task Force for Revitalizing Manufacturing. He is a founding board member of the Delaware Innovation Fund and the Rodel Foundations, and served on the board of Philadelphia's WHYY public radio and television.
Cofounder of the project to protect and restore Thomas Edison's New Jersey laboratories and workshops, Bill also helped found the National Small Business Technology Council to assist entrepreneurial technology companies working with the federal government. He serves as a trustee for the Democratic Leadership Council and as a board member for the Progressive Policy Institute. He was an elected delegate and chair of the White House Conference on Small Business and a panelist for Mikhail Gorbachev's first State of the World Forum.
Bill's writings have appeared in numerous law journals and trade and public policy magazines, and he has been a guest lecturer at several universities, including MIT and Harvard. Currently he spends most of his time helping the Rodel Foundations in their mission to improve public education. He continues to serve on numerous boards, including those of the Grand Canyon Trust, the DLC, and the Public Policy Institute.