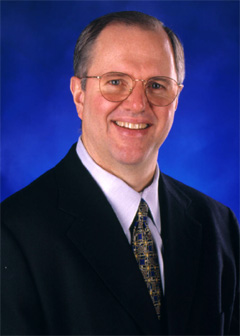 As chief technical officer of advanced strategies and policy, Craig Mundie reports to chairman and chief software architect Bill Gates and works with him to develop comprehensive technical, business, and policy strategies for Microsoft Corp. on a global scale. Craig's role includes coordinating and implementing aspects of strategies that span multiple Microsoft product groups and worldwide operations. In addition, Craig works with government and business leaders in Washington, D.C., and across the globe to address the technology and policy issues of security, privacy, telecommunications regulation, intellectual property, and software procurement standards.
Craig joined Microsoft in 1992 to create and run the Consumer Platforms Division, which was responsible for developing non-PC platform and service offerings such as the Windows CE operating system, software for the handheld, Pocket and Auto PCs, and early telephony products. Mundie also started Microsoft's digital TV efforts and acquired and managed the WebTV Networks Inc. subsidiary. Craig is also the original champion of the Trustworthy Computing Initiative at Microsoft that profoundly impacted Microsoft's software development strategy.
In August 2000, President Clinton named Craig to the National Security Telecommunications Advisory Committee, which advises White House staff on issues affecting the security of the nation's telecommunications infrastructure. In April 2002, Craig joined the Task Force on National Security in the Information Age to help develop a strategy for using new technologies and information to address new security challenges. Since February 2002, Craig has served on the Council on Foreign Relations Inc., a nonpartisan membership organization, research center, and publisher dedicated to increasing America's understanding of the world and contributing ideas to U.S. foreign policy.
Craig is also a trustee of the Fred Hutchinson Cancer Research Center in Seattle and is on the advisory board of the College of Computing at the Georgia Institute of Technology (Georgia Tech).
Before coming to Microsoft, Craig was a co-founder and CEO of Alliant Computer Systems Corp., a company that developed massively parallel supercomputers. Before Alliant, Craig worked at Data General Corp. as a software developer and wrote the first commercial disk operating system for the Data General NOVA. He went on to direct Data General's advanced development facility in Research Triangle Park, North Carolina.
Craig holds a bachelor's degree in Electrical Engineering and a master's degree in Information Theory and Computer Science from Georgia Tech.