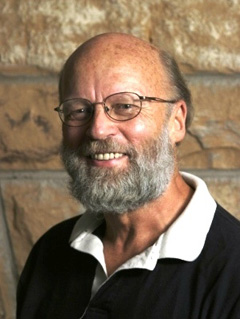 Ilmar Waldnerís current passion is to help bring about a vision which has haunted him for much of his life: Imagine a buckyball. The nodes are people. The connecting lines are communication lines connecting the people. This is the basic model of any group, any organization, any world. In most of these buckyballs, the nodes are dim, way below their potential, and the lines donít flow much of what is needed or wanted. The idea is to light up the nodes, and allow the lines to flow that which is needed and wanted by the nodes.
Ilmar has studied known techniques which vastly increase the abilities of people and the effectiveness of their communications with one another, and he is currently in the process of starting a coaching/training practice to enable this vision with talented people and their organizations.
Ilmarís theoretical interest is in articulating a model of the world that consistently integrates an understanding of the workability of such techniques, which address people as conscious agents with vast unrealized potentials, with what we know of physics and biology.
Ilmar received his BS from the University of Illinois in Physics, and his Ph.D. from Stanford in Philosophy and the Graduate Honors Program in Humanities. He taught Philosophy for many years at Barnard College, Case Western Reserve University, and the University of Maryland. After leaving the academic world, he headed up a corporate training company, developed and taught some of the first workshops on the then-new ìpersonal computers,î and has since been a successful software development consultant. Throughout, he has been a longtime student of effective techniques for removing the stops which keep us from performing at our full potential, individually and in collaborative groups. In his spare time, he is trying to master the Argentine tango.