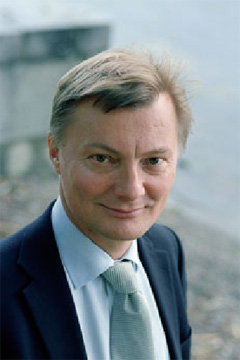 Jan-Eric Ramberg joined Microsoft in Seattle in 1985 as it first Swedish employee in the U.S., to lead the localization of its first products into Swedish. After two years in the Pacific Northwest, he moved to Microsoft's Nordic subsidiary, where he served as marketing director, MSN director, and director of the Application Developer Group until 1999.
Jan-Eric was responsible for launching the first versions of Windows, Word, and Excel in the Nordic markets and was a member of the Microsoft Nordic Executive Team. In 1999, he became one of the founders of the Swedish-Finnish VC Startupfactory, along with senior people from Microsoft, Ericsson, and Nokia. Currently, he serves as chairman of Easit, a Swedish software company. Easit develops web-based applications for service and asset management, ITIL, and CRM. Jan-Eric is also a private investor.
Jan-Eric's passions are technology, politics, blues, country, and zydeco music, as well as Native American Indian culture. He holds a BA in Business Administration and Marketing from Uppsala University. He lives in Stockholm, Sweden.