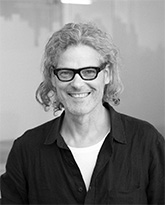 With an over thirty-year track record, Tom Curran is an experienced software and Internet technologist, founder, company executive, and advisor. His focus is on product development, innovation, and turning ideas into viable products. He is an investor in and advisor to numerous software companies, including Evercam.io, Reversing Labs, Serlo.org, wherever.tv, and Zoobe. From July 2013 to March 2014, he was acting CTO of Hybris, helping in product development and strategy as the company was being acquired by SAP.
In his previous role as DT Fellow, senior vice president of Technology and Innovation at Deutsche Telekom AG, Thomas initiated the group's program for fostering talented young engineers and software developers while driving innovation in a number of strategic software programs, including Android, Cloud Computing, Cyber Security, Phone7, and Software Factory.
Thomas joined Deutsche Telekom AG in February 2009 as chief technology officer, Products and Innovation. In this role, he was responsible for transforming the group's Innovation Management, Research, and Development (Deutsche Telekom Laboratories), Internet Service Provider (T-Online), IPTV platform (T-Home Entertain), and the mobile cloud product family (Connected Life and Work) into a more modern and agile product development organization.
Passionate about innovation and entrepreneurship, Thomas has founded five high-tech software companies in his career so far. A graduate of the University of Pennsylvania, he has held research and teaching roles at the Wissenschaftszentrum Berlin, Technical University Berlin, and the University of Arts in Berlin. He has written numerous books about SAP, software engineering, and process modeling.