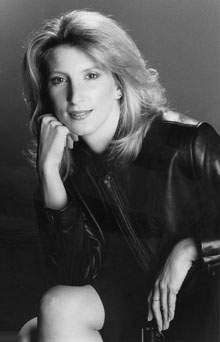 Janine Warner is a best-selling author, journalist, and Internet consultant. Her articles and columns have appeared in the Miami Herald; Shape magazine; Layers Magazine, the Pulitzer Prize-winning Point Reyes Light newspaper; and many others. Janine serves as producer and special guest reporter for the consumer technology show Into Tomorrow (a syndicated program that reaches more than 1 million weekly listeners), and has been a featured guest on a variety of television news and technology programs.
Janine is the author of more than a dozen books about the Internet, including Dreamweaver for Dummies, Managing Web Projects for Dummies, and the new Digital Family Album series. She is also the host of a series of Web design videos for Total Training.
The University of Miami and the University of Southern California Annenberg School for Communication have both hired Janine to teach online journalism, and she has been a guest lecturer at more than a dozen other universities in the US and Latin America. Her professional experience includes serving as director of New Media for the Miami Herald and director of Latin American operations for CNET.
Janine served as a judge for the Arroba de Oro Latin American Internet awards from 2001 to 2005, and helped to create an Internet literacy program for students in Central America. She speaks fluent Spanish and began her career as a reporter and editor in Northern California. To learn more, visit www.JCWarner.com.