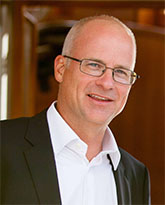 Jay Leon has spent the last 18 years helping large technology companies increase revenues through systematic, data-driven marketing. As the founder and CEO of CSG Channels, Jay created, pitched, won, implemented, and delivered winning marketing strategies for technology market leaders, including Microsoft, Dell, Hewlett-Packard, Intel, Avaya, Xerox, and NetApp.
Since selling CSG in 2013, Jay has been working with SNS FiReFilms, an organization dedicated to helping documentary filmmakers reach technology audiences. As a consultant with New Trade Routes, Jay advises young companies on hiring their first VP of Marketing and develops innovative marketing strategies for companies of all sizes.
Jay has served as an advisor or board member to many not-for-profit organizations, including Emerald City Rotary, Social Venture Partners, Seattle Arts and Lectures, the Pacific Northwest Society of Alpha Delta Phi, the League of Education Voters, and Summer Search.
Jay was born in Buffalo, New York, lived through the early '70s in the Philippines, and graduated from the University of Washington with a degree in Speech Communication. He currently resides in the Seattle area and is always trying to figure out how to write better, read more, or do just about anything involving boats.