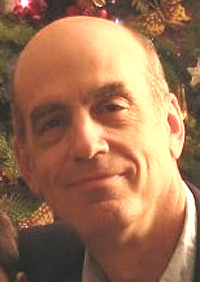 Gary A. Bolles is a San Francisco-based writer, entrepreneur, consultant, speaker, and moderator with more than 25 years of experience in a range of strategic roles in the hi-tech industry.
Gary co-founded Conferenza (www.conferenza.com) in 1999. Conferenza Premium Reports provides in-depth perspective on the most important conferences and other events in hi-tech for an exclusive paid readership that includes some of the industry's most influential investors, executives, and journalists.
Gary is also a founding partner of a new media-based marketing company, Microcast Communications (www.microcast.biz), which helps clients better understand and communicate with their customers. Offering services ranging from strategy consulting to custom event delivery, Microcast clients include a range of top-tier hi-tech companies, as well as innovation-focused organizations such as Nokia Innovent and the London Business School. In the past two years, Gary has chaired more than 150 roundtables and other events for CIOs and other top technology and business decision-makers on a broad range of business and technology topics. He is a frequent speaker on the strategic uses of technology and is the author of hundreds of articles and columns on subjects such as technology strategy, online marketing, and startup management.
Gary was the editorial director for Interactive Week, Yahoo! Internet Life, and Network Computing magazines; hosted "Working the Web" for TechTV; and served as contributing editor to CIO Insight magazine. He is the former chief operating officer of Evolve Software Inc., helping to launch the company that pioneered the Professional Services Automation field, and was the VP of Marketing for Network Products Corp., an early network communications vendor.
Gary is also currently a partner in Collective Intelligence (www.collectiveintelligence.net), which uses dynamic mapping to examine the sources and direction of social capital to increase market efficiency. The group's current focus is on malaria intervention in Africa (www.anglicanmalariaproject.org).