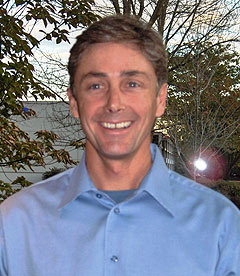 Kipp Martell is a communications strategist for the Imaging and Printing Group of Hewlett-Packard Co. As communications strategist, he develops and oversees long-range communication strategy and planning for the Imaging and Printing Group. Additional responsibilities include executive and financial communications.
Kipp joined HP in 1997 and has held a number of management and marketing communications positions. Prior to his current role, he was responsible for global launch and integration for the company's SMB operations. He also has held management roles in analyst and press relations and was a PR director for HP's business customer organization, where he oversaw PR for the company's personal computer, storage systems, mobile, and imaging and printing business units.
Before joining Hewlett-Packard, Kipp was a director at Copithorne and Bellows Public Relations and was responsible for managing the firm's Hewlett-Packard LaserJet account, where he managed an account team.
Previously, Kipp was corporate communications director for AcuCorp Inc. In this capacity, he oversaw the company's global advertising, marketing collateral, events, and press and analyst relations. Kipp has also held creative roles as a copywriter for an advertising firm and as a production assistant at Hang Ten International.
Kipp graduated from the University of California, San Diego, with a Bachelor of Arts degree in Communication and Visual Arts.