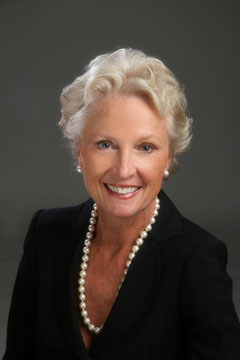 Kathleen Wilcox, J.D., is the president and founder of Kathleen P. Wilcox & Associates LLC, a strategic relationships and business development firm. Kathleen also served as Of Counsel for Davis Wright Tremaine LLC during 2007 and 2008. She retired in 2007 from leadership of WSA (formerly Washington Software Alliance), where she was the president and CEO since 1994. Before assuming leadership of the WSA and building it into the largest organization of its kind in the country, Kathleen was an attorney for Heller, Ehrman, White & McAuliffe, and held executive positions with Rainier Bancorp. and Security Pacific Bank, among which she managed the institutional corporate secretary office and served as corporate secretary to Rainier's 37 domestic and international subsidiaries.
Under her leadership, WSA was recognized as a "Best Company to Work For" by Washington CEO magazine, and as one of the country's few "Pathfinder" leader organizations by ASAE Magazine, a publication of the American Society of Association Executives.
Both the Seattle-Post Intelligencer and the Eastside Journal named Kathleen as one of Seattle's "Most Influential Business People," and Seattle Magazine named her one of Puget Sound's "Cyberstars." The Puget Sound Business Journal (PSBJ) featured Kathleen in its 18-month branding campaign, "Business Leaders Get It." In 2006, the PSBJ recognized Kathleen as a "Woman of Influence."
Washington State Governor Christine Gregoire recognized Kathleen in 2007 with the Governor's Recognition Award for her "exceptional leadership to advance the needs and interests of Washington's technology industry and whose personal contributions have served Washington State with honor and distinction."
Kathleen is a frequent speaker at regional, national, and international forums. For several years, she contributed a regular column to the Eastside Business Journal.
Kathleen received her Doctor of Law, Cum Laude, from the University of Puget Sound, where she served on the Law Review. She was Law Extern to the Honorable Samuel J. Steiner, U.S. District Court, Bankruptcy Court, in Seattle. She received her Bachelor of Arts degree in Political Science from the University of California, Los Angeles, and a Management Certificate from the University of Washington's Executive Business Program.
Kathleen has extensive current and recent community for-profit and civic board experience.