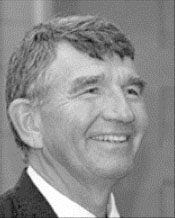 A lifelong resident of Washington state, Randy Dorn is an experienced educator and dedicated public servant committed to creating world-class schools for all of our children.
Randy has spent much of his career in education. He received a bachelor's degree in Education from the University of Idaho and a master's degree in Education from Pacific Lutheran University. He taught at elementary and middle schools and served as an elementary and high school principal.
For seven years, Randy served in the state House of Representatives and was a key sponsor of the Education Reform Bill. As a state representative, Randy chaired the K-12 House Education Committee and was a member of the Appropriations Committee. His honors include the President's Award from the Association of Washington State School Principals and the Golden Gavel from the Washington Association of School Administrators.
In 1999, Randy became executive director of Public School Employees of Washington, the second-largest educational employees' organization in Washington state.
Randy and his wife, Kaye, live in Eatonville and have three grown sons. The commitment to education runs deep in Randy's family: one son is a teacher and one is training to become one.