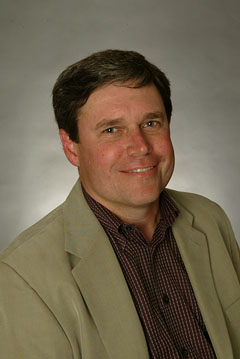 Rob Hummel is the CEO of Prime Focus Post Production, North America, and is helping lead its 2D-to-3D conversion efforts, as evidenced on the feature Clash of the Titans.
Rob began his career as the director of production services for the Professional Film Division of Technicolor Laboratories, then moved on to Douglas Trumbull's visual effects company during the making of Blade Runner (1982) and to post-production work on the Oscar-nominated Tron (1982). A former president of DALSA Digital Cinema, Rob has also served as senior vice president of production technology at Warner Bros., where he oversaw digital post-production (mastering films for digital cinema, HDTV, DVD, etc.) and digital restoration work on such classics as Gone with the Wind (1939) and The Wizard of Oz (1939).
Rob previously worked in post-production, animation, and Imagineering at Walt Disney Studios, headed animation technology at DreamWorks, and helped launch digital cinema units at Technicolor and Sony.
Rob currently serves on the Academy of Motion Picture Arts & Sciences' Science and Technology Council and on the Scientific and Technical Awards Committee. Rob has hosted several programs at the Academy on Film Formats, Film Technology, and 3D Stereoscopic Imaging. He is also an associate member of the American Society of Cinematographers and was the editor of the eighth edition of the American Cinematographer Manual.