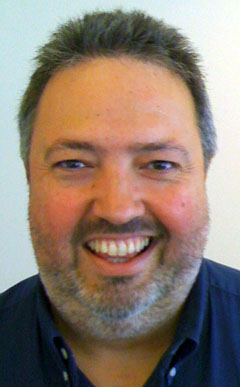 Jean-Luc De Fanti is the founder and Managing Partner of Hemisphere Capital Management ("Hemisphere"), a diversified film and television financing fund. Hemisphere Capital provides debt financing to the independent film and television industries including asset-backed financing, tax credit and gap financing, and distressed debt investments. Through its affiliate Hemisphere Motion Picture Partners, formed in partnership with Toho-Towa Company and Kadokawa Pictures of Japan, Hemisphere also invests in global studio pictures as an equity co-financier.
Prior to Hemisphere, Jean-Luc was co-founder and managing partner of Winchester Capital Management ("Winchester"), a diversified film financing venture he formed with former CBS Entertainment CEO Jeff Sagansky. Since its inception in 2007, Winchester has financed or invested in numerous films, including The Men Who Stare at Goats, starring George Clooney; and a number of Luc Besson's Europa Corp's productions, including Transporter 3. Winchester also financed the third season of the TNT drama "leverage" produced by Electric Entertainment.
Prior to Winchester, Jean-Luc served as an advisor to leading entertainment law firm Ziffren Brittenham LLP, where he structured in excess of $5 billion of major studio-based and independent film financing deals, including Revolution Studios with Sony, Beacon/Holding Pictures with Disney, DreamWorks Animation, Pixar, and DreamWorks/Reliance. Previously, Jean-Luc served as an executive at Sony Pictures Entertainment, where he gained experience on both the financial and operational (production) sides of the motion picture industry.
Prior to his entertainment industry career, Jean-Luc worked as an associate in Mergers & Acquisitions at Dillon, Read & Co. in New York (now part of the UBS Group) and founded and ran Spot Imaging Services in Sydney, Australia, a digital satellite mapping company now part of Astrium Geo Information Services.
Jean-Luc is a native of Nice, France. He received a Diplôme D'ingénieur in Electrical Engineering from Ecole Supérieure d'Electricité, a Master of Science from M.I.T., and an MBA from the Harvard Business School. He lives in Los Angeles with his wife, Carolyn, and daughter, Nathalie.