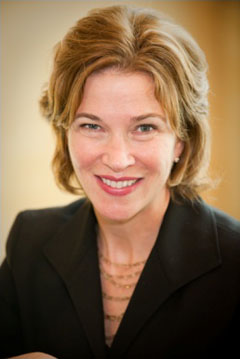 Shari Wenker leads marketing and communications for Accenture's Technology and BPO Growth Platforms. She is responsible for positioning and marketing Accenture's Technology and BPO businesses, including image and market development, thought leadership, Accenture Technology Labs, and alliances management and delivery, as well as internal and executive communications for more than 130,000 Technology and BPO employees globally.
Shari joined Accenture in 1995. Over the course of her 15-year-plus career, she has led marketing and communications in many different areas within the company, including Outsourcing, BPO, the Resources Operating Group, eCommerce, the Americas, Global Brand, and Change Management.
Prior to joining Accenture in 1995, Shari spent seven years with Golin/Harris, a marketing and PR agency, where she was the client account director for Chrysler Corp. She also provided select services to Michelin North America, Dow Chemical, McDonald's Corp., and the consulting division of Arthur Andersen. Shari started her career as an appointee in the Office of California Governor George Deukmejian, focusing on public and constituent affairs.
Shari is a graduate of the University of California, Los Angeles, and is currently based in Los Angeles.