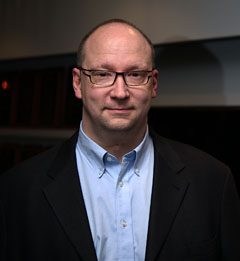 Michael Redding is the global managing director for Accenture Technology Labs, the dedicated technology research and development (R&D) organization within Accenture. In this role, Michael is responsible for achieving the Labs' mission to identify and translate new and emerging technologies into business solutions and client results. Michael oversees operations in the five Technology Labs locations: Silicon Valley (San Jose, California); Beijing, China; Washington, D.C.; Sophia Antipolis, France; and Bangalore, India.
Since Michael joined Accenture in 1991, he has brought innovative technology solutions to clients across multiple geographies and industries, including banking, mortgage lending, insurance, consumer packaged goods, telecommunications, and public sector agencies (Defense, Postal). Michael speaks frequently on the impact of emerging technology on large organizations across various client, industry, and media forums.
Michael received a bachelor's degree in Electrical Engineering and Computer Science from Princeton University in 1988 and a master's in Biomedical Engineering from Northwestern University in 1991.