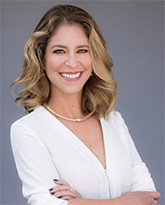 Heather Rangel is the US Technology Sector leader for Deloitte Tax. Heather focuses on connecting and inspiring Deloitte's clients and professionals to optimize impact in change, innovation, and growth. Heather is passionate about technology's disruptive effects on business models and supporting operations. She focuses much of her time exploring these edges.
Heather leads the global Deloitte account for a Fortune 500 technology company, focusing on strategic relationship management, supporting fast growth, and inspiring positively disruptive ideas.
Heather is an energetic supporter of a nonprofit, Cancer Commons, an organization dedicated to uniting patients, oncologists, and scientists in creating a rapid learning platform for the delivery of precision personalized cancer care.
Heather is a frequent public speaker and a strong supporter of the arts, especially documentary film and filmmakers addressing the most important social and economic issues of our time.
Heather is the founder of Project Shine, a collaboration initiative committed to helping patients who are navigating cancer care. In this initiative, Heather produces significant fundraising and awareness-raising events to support Cancer Commons, an organization she was introduced to at FiRe.
Heather is also an active member of the SNS FiReFilms Steering Committee. In this role, she is committed to supporting and facilitating corporate partnership to enhance the use of documentary film as a way to engage thinkers around the very important economic, social, and strategic issues of our time.