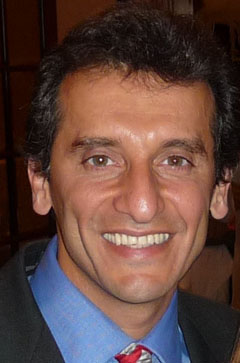 Kam Hosn is VP of Development and founding partner of Everest Solutions Group (www.esgnetwork.com), based in Irvine, California. Everest's clients, which are leading Fortune 500 companies, provide turnkey development, engineering, and support services in the areas of desktop/mobile application development, Cloud computing, database, data warehouse, big data, and other enterprise-level development, including overall project management.
Cisco Systems is one client Everest supports. Everest is responsible for a number of key projects for Cisco, including the development of the entire UI framework for a consumer product, MediaHub, which received several awards at the 2008 CES. Everest also developed the first media player mobile app on iPhone and Android for Cisco's Consumer Division, which was showcased to key corporate clients such as T-Mobile, DirectTV, and Disney. Everest, under contract with another Fortune 500 client, has recently finished the development of an essential software application with scheduled worldwide distribution and over 10 million projected downloads. In addition, Everest is currently engaged in the development of software for a multibillion-dollar medical device company to help bring new innovation to the healthcare industry.
Kam is also part of Cisco's Advanced Architecture and Research Group, which is involved in developing leading-edge technologies such as Connected Car. Prior to Cisco Systems, Kam provided database optimization and architecture for corporate clients such as Experian, HR-Block/Option One, Northrop Grumman, Toshiba, and Toyota.