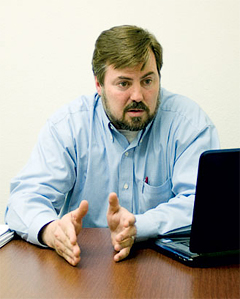 Dave Wilkins, president and CEO of ZincAir Inc., has 20 years of executive leadership, team development, and P&L responsibilities. Dave spent over 10 years in the wireless industry. In 1996, he founded NetWireless, which became Nextel's largest nationwide distributor, with over 250 employees. Dave managed NetWireless from a startup with under $100k in starting capital to negotiating the sale of the company with a revenue run rate of over $38M.
Dave started with Nextel during the launch of its first U.S. digital market and received the #1 management awards in Southern California, including Top Regional Sales Manager and the Commitment to Excellence awards.
Dave studied business at both Loyola Marymount University and the University of Southern California.