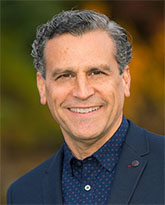 William (Bill) Ribaudo is a frequent international author and speaker in boardrooms and at conferences on digital business model innovation and its link to market valuation. Bill's research has been published in the Wall Street Journal, Knowledge@Wharton, Deloitte CFO Insights, and the Strategic News Service Global Report.
Bill has been a featured speaker at engagements including the 2018-2019 Central European Economic Forum (Krynica, Poland), 2019 OECD's (Organisation for Economic Co-operation and Development) World in Emotion Forum, CES 2018, LinkBridge Investors Global and Regional Conferences, International Economy and Technology 4.0 Conference, The Intelligent Enterprise Conference, 2017-2019 SNS Predictions East event, 2015-2018 SNS Future in Review (FiRe) conference, the 10th Annual Utah Economic Summit, BBC radio, the Czech Institute of Informatics, Robotics and Cybernetics, and the Dallas Annual Governance Symposium at the University of Texas. Bill is a member of the BIAC's (Business at OECD) Committee on Digital Economy Policy.
Bill is a senior client leader and advisory partner to some of Deloitte's most strategic clients. He previously led Deloitte Risk and Financial Advisory's Technology, Media, and Telecommunications Industry practice for many years and has over 35 years of business experience, including public company executive financial management and strategy consulting. He is a member of Deloitte's US CFO Program leadership team and serves as managing partner and founding dean of The Next Generation CFO Academy.