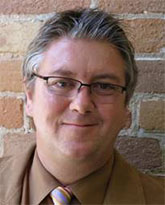 As senior vice president of Info-Tech Research Group, James Alexander is responsible for developing and delivering thought leadership to help Info-Tech customers unlock the potential of technology as a transformative force within their businesses.
James has been both an entrepreneur and an executive in the technology industry over the past 25 years. As an entrepreneur, he led retail, VAR, and system integration organizations, including CTI Solutions Group, EduConnect, Telesolutions Inc., The Stone Soup Software Co., and Metafore, and has also held a senior sales management position at Microsoft Canada.
Since 2002, James has turned his attention to working across the spectrum of IT leaders, technology suppliers, and their partners to help create a synergistic and effective ecosystem. He held leadership roles first with IDC's global Software Business Strategies Group, and for the past five years with Info-Tech, understanding and advising on buyer behavior, channel and partner strategies, and go-to-market models. He works with IT and business leaders to help them realize the full potential of technology in their businesses and has designed and implemented an innovative series of programs including "The Quest for the Smartest IT."
James was twice named to Channel Business Magazine's "Who's Who" listing, as well as being a Newsmaker of the Year in Computer Dealer News. He is quoted on technology issues in both the business and trade press and is a frequent speaker at events and conferences.