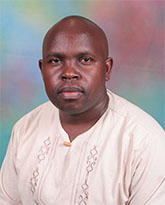 Andrew Mbuya is a self-made entrepreneur from East Africa. Currently serving as the Group Managing Director, Andrew oversees the Onfon Group of companies, with an interest in IT, telecommunication, industrial engineering services, agriculture, petroleum products marketing, and transport & logistics. He has played a key role in company formation and mentoring of leaders through the growth stages in each of the group's companies. One notable success has been the listing of Onfon Group among the Top 100 Small-Medium Enterprises in East Africa.
Andrew commits immense time and resources on philanthropy and social investments in the rural parts of Kenya. His projects revolve around:
Provision of access to quality education by pupils and high-school students, through schools infrastructure construction, employment of teaching staff, and provision of full scholarships to excelling students


Mobilisation and conversion from poverty for over 10,000 families, through self-help groups engaging in commercially activities


Sustainable organic agricultural practices across entire value chains, from African soil conditioning and repair to products processing and commercialisation, among others


Andrew is a Harvard Business School alumnus, GMP18, and a telecom engineer from Moi University. He and his wife, Christine, have three children: Craig, Talia, and Diana. During his free time, Andrew enjoys sightseeing, socialising, swimming, and writing software.