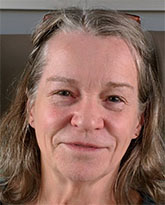 Sarah Hart, executive producer of the documentary Return of the River, recently returned to the Pacific Northwest after 20 years of teaching at the Rhode Island School of Design.
Before heading East decades ago, she lived on San Juan Island and in Seattle. Her documentary photographic and video work includes numerous marine and commercial fishing projects.
Sarah received her BFA from the University of Washington and MFA from CalArts. She has done extensive photographic, video, and Web work in Russia, Western Europe, and the US. She has taught in the photo / film / media departments at Hampshire College, Rutgers University, and the Rhode Island School of Design.