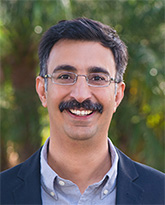 Sohit Wadhwa is an experienced strategic leader passionate about applying lean principles to growing companies.
Sohit co-founded ParentSquare along with his wife, Anu Vaid, and finally joined the ParentSquare team full-time in 2015 as the CEO.
Prior to ParentSquare, Sohit worked at Citrix for nine years, the last four years as senior director, heading a 125-person engineering team for cloud communications, including GoToMeeting, GoToTraining, GoToWebinar, and OpenVoice.
Prior to that, Sohit was the chief architect at ETAS Bosch for four years on projects that centered around automotive wireless communication.