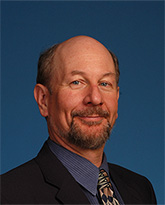 John Mattison practiced multiple specialties (internal medicine, critical care, trauma medicine, hyperbaric medicine, primary care, and preventive medicine) prior to becoming the chief health information officer and assistant medical director at Kaiser Permanente's largest region, SCAL. He then dedicated his work to the intersection of emerging exponential technologies, clinical practice, and operational excellence.
John led the largest digital transformation team and project in the US while at Kaiser Permanente. His world-class team finished the project a full year ahead of schedule and $267 million under budget. John is the founder of the XML standard for health-record interoperability, known as the Clinical Document Architecture (CDA); served on the board of SNOMED International for six years; and currently chairs the Clinical Workgroup of the Global Alliance for Genomics and Health (GA4GH). He has mentored hundreds of startups and is actively involved in large-scale projects involving drones as first responders, AI, machine learning and big-data analytics, coordination of social services across a large geographic area, and blockchain applications in healthcare. He serves on the California Cybersecurity task force and remains accountable for the design, deployment, and support of all technology services for the largest region of Kaiser Permanente.
John is co-editor of the textbook Healthcare Information Technology (McGraw Hill, 2018), has written chapters on various topics in multiple books, and has published many articles on a wide range of topics. He teaches at Singularity University in addition to multiple other universities and medical schools, including Stanford, USC, UCB, and UC San Diego (Physician Leadership Training). He conducts workshops on health policy, health technology, and innovation across the US and in seven other countries.
John's goal is to "use modern technology to restore ancient wisdom" by creating a "behavioral symphony of wellness." He focuses on the convergence of multiple exponential technologies to solve pressing issues in healthcare at scale, using the approach of a multi-platform ecosystem, aka "Plecosystem," approach. He has advocated the implementation and use of a "motivational formulary" to help motivate individuals toward their own goals using their personal values as a critical element of personalized medicine.