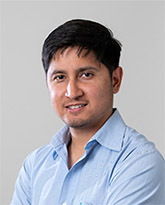 Phil Dhingra is the founder of Titan Seal, a blockchain startup focused on digitizing certified documents. He is also the author of several nonfiction books, including Dear Hannah, a cautionary tale about self-improvement.
Before Titan, Phil ran the iOS app studio Nuclear Elements, which created the Creative Whack Pack and Permanote. Nuclear Elements was one of the first thousand or so iOS app developers that had apps released on day one of the App Store. Nuclear's first app, Tarot, became the first of a handful of overnight successes. Phil started out as the designer and coder of these apps, but eventually expanded to an international team of developers. His apps have garnered Featured status twice by Apple, as well as commendations by Dropbox.
In conjunction with running Nuclear Elements, Phil was the head of Team-Building at Mutual Mobile, as well as the head of Product at Everfest. At Mutual Mobile, he grew the team's size from 20 to 40 developers.
Phil graduated with a BS from Stanford as a President's Scholar, and he won Adobe's Design Award when he was 16 years old. In total, he has won or placed in seven hackathons or design contests. He lives in San Francisco.