The most accurate predictive letter in computing and telecommunications,
read by industry leaders worldwide.
| | | |
| --- | --- | --- |
| SNS Subscriber Edition | Volume 14, Issue 10 | Week of March 7, 2011 |
***SNS***
The Role of Science

We would like to welcome the employees of Accenture as new site-license members of the Strategic News Service. Perhaps every member of your corporate team should be reading SNS. Contact David Morris, david@stratnews.com, for details.
"Great newsletter." Joseph Fung, CTO, Colonial Consulting LLC, NYC
"I found the FiRe conference a delightful coming-together of highly motivated and accomplished people, with a strong interest in using their talents and resources for the social good." Dr. Lee Hartwell, Nobelist, Seattle; and two-time FiRe speaker
_____
SNS MEMBERS: This year's theme for the Future in Review (FiRe) Conference is "Technology Driving Global Economics."
You can learn more about FiRe 2011 at our website, www.futureinreview.com.
It's going to be another amazing event, at another fantastic location the Montage Laguna Beach: www.montagelagunabeach.com/
Our opening evening will feature a conversation between myself and Richard Marshall, Director of Global Cyber Security Management, Department of Homeland Security, on the subject of "Economic Cyberwar."
Since our first conversation on this subject at the New York Predictions Dinner in December, this has become perhaps the hottest topic in security. I have just concluded advising the Symantec board of directors on its market repercussions, and Accenture has hired SNS to create a half-day program on this subject in London in July. Bloomberg TV, having run two interviews on the subject, is now asking for a third.
I look forward to providing our participants with the latest information on how this will impact their countries and companies.
Here are some of the speakers and subjects arranged to date, with many more coming up in the next few weeks:
Although not yet publicized, I am very pleased to announce that we have added a fascinating, and scientific, discussion on monitoring and controlling personal health, a real-life story told by Calit2 Director Larry Smarr. Larry has shown this to a very few audiences, including at Stanford, Johnson & Johnson, and the Singularity Institute, and it is incredible.
We've also added the world's expert on measuring the volume of polar ice (not just its area), and the world's expert on carbon control strategies, which ought to give you a sense of where our CTO Design Challenge is headed this year. Is there something more important than planetary carbon control?
Ford's CTO, Paul Mascarenas, will be with us to talk with us about the Ford Co.'s leadership drive in telematics, in-dash content and communications, SYNC and its related technologies, and what we are calling the Revolution in Car Computing.
Of course, our Global Energy Partner Tesla Motors and its team will be there as well, with the new all-electric sedan (haven't seen that one yet, eh?); fast, silent cars to drive; and a new 17-inch hi-res dash screen that you'll drool over.
Both our headcount and our sponsorships are ahead of last year, and, one should add, Yes, we're having fun. Seats are again limited, so sign up soon, and avoid the next price hike on March 31 as well: www.futureinreview.com.
Here is a partial list of speakers and participants to date:
President,
Institute for Systems Biology
Justin Rattner
Intel CTO and Senior Fellow; and VP and Director, Intel Labs;
Intel Corp.


Paul Ricci
Chairman and CEO,
Nuance Communications Inc.
Senior Advisor,
Warburg Pincus (Cambridge, U.K.)
CEO,
Revision3
Director, Global Cyber Security Management,
Department of Homeland Security
Robert Anderson
Director Technology Transfer,
Illinois Institute of Technology
Founder and CEO, Taia Global;
and Author, Inside Cyberwar
Chairman and Founder,
The Rodel Foundations
Chairman and CEO,
Finsphere
Chief Technology and Strategy Officer,
Polycom Inc.
CEO and Founder,
Magnet Systems
Professor of Oceanography and Jerome M. Paros
Endowed Chair in Sensor Networks, University of Washington;
and Director, Regional Scale Nodes Program,
National Science Foundation
Co-Founder and Executive Producer,
Uncommon Productions
Assistant Professor, Electrical Engineering; and Director,
Institute for Photonic Integration, University of Washington
Principal,
DwellTek
Geralyn Dreyfous
Board Chair, SLC Film Center and Utah Coalition for Film and Media;
and Co-Founder, Impact Partners Film Fund
Chris Drumgoole
Senior Vice President, Terremark
Stephen Dunnivant
Founder, Gulf Coast Entrepreneurial Center; and
Associate Dean, E-Learning, Gulf Coast Community College
CEO,
Codero
Co-Founder and COO,
CSRHUB and EKOS International
Retired Chief Justice, Supreme Court,
State of Washington; and Full-Time ADR Neutral
Chief Innovation Officer and SVP,
Intuit
CTO and VP, Research & Advanced Engineering,
Ford Motor Co.
Gregory McRae
CTO and VP, Research & Advanced Engineering,
Morgan Stanley
Eric Openshaw
Vice Chairman, U.S. Technology; and
Leader, Global Technology;
Deloitte LLP
Paul Pluschkell
Co-Founder and CEO,
Spigit Inc.
Founder and Managing Director,
Qiming Venture Partners
Chairman of the Board,
Grupo Salinas
CEO and Co-Founder,
Ridgeline Entertainment
Vice President,
SRI Ventures
--- and many more.
Join us May 24th-27th, at the beautiful Montage Laguna Beach Hotel, and see why FiRe remains "the best technology conference in the world." (The Economist)
Register today at www.futureinreview.com.
Thank you to our FiRe 2011 partners, sponsors, and supporters:
Global Silver Partners of SNS Events:


Thunderbird SNS Internship Sponsor: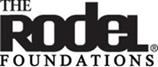 Tesla Motors, SNS' Global Clean Energy Partner:

and SNS Communications Partner Nyhus Communications:

In the original Jewish and Old Testament book of Exodus, the Ninth Commandment is:
"Do not bear false witness against your neighbor." i.e.,
One must not bring a false testimony in a court of law or other proceeding.
In the Catholic and Lutheran interpretations of the Ten Commandments, Number Eight is:
"Neither shall you bear false witness against your neighbor."
This commandment forbids misrepresenting the truth in relations with others. This also forbids lying.
And the description of the same law, in the Protestant Christian view, appears to be:
Requires the maintaining and promoting of truth between people, and of our neighbor's good name and our own, especially in witness-bearing.

Forbids whatsoever is prejudicial to truth, or injurious to our own, or our neighbor's, good name.
If these citations and descriptions are correct and I have no reason to doubt them then it would appear that the original commandment handed down by Moses in Jewish and Christian history was a stricture not to lie in public about one's neighbor.
If his goat did not leap the fence and eat your blackberries, you may not say that it did.
Perhaps more important, as the world has aged, the various flavors of Protestant Christianity seem to have added an amendment to this idea: Do Not Lie.
I find this evolution interesting for two reasons:
...