The STRATEGIC NEWS SERVICE
N E W S L E T T E R
The most accurate predictive letter in computing and telecommunications,
read by industry leaders worldwide.
| | | |
| --- | --- | --- |
| SNS Subscriber Edition | Volume 14, Issue 14 | Week of April 4, 2011 |
"I always read your essays and follow your events vicariously and find them very stimulating. Today's essay on China ["SNS: Economic Cyberwar: The New Security Mandate"] really nailed it. I'm fascinated by your interests, opinions, and writings. I'll always follow what you're up to." Brent Schlender, writer and former Fortune editor-at-large.
_____
This year's theme for the Future in Review (FiRe) Conference (www.futureinreview.com) is "Technology Driving Global Economics."
It's going to be another amazing event, at another fantastic location the Montage Laguna Beach:
Here is the current agenda (subject to change): www.futureinreview.com/agenda.php.
Opening evening will feature a conversation between myself and Richard Marshall, Director of Global Cyber Security Management, Department of Homeland Security, on the subject of "Economic Cyberwar."
New FiRe speakers include past Chair of the Joint Chiefs of Staff Richard Myers, Ira Kalish and John Hagel of Deloitte, and Greg McRae of Morgan Stanley. We are in the process of adding several new panels, and you can expect to see another dozen or more new speakers over the next week or two.
Ford CTO Paul Mascarenas will be with us to talk about the Ford Co.'s leadership drive in telematics, in-dash content and communications, SYNC and its related technologies, and what we are calling the Revolution in Car Computing.
Of course, our Global Energy Partner Tesla Motors and its team will be there as well, with the new all-electric sedan (haven't seen that one yet, eh?); fast, silent cars to drive; and a new 17-inch hi-res dash screen that you'll drool over.
Both our headcount and our sponsorships are ahead of last year, and, one should add, Yes, we're having fun. Seats are again limited, so sign up soon: www.futureinreview.com.
Here are more of the speakers and subjects scheduled to date, with many more coming up in the next few weeks:
Rolfe Winkler
Writer, "Heard on the Street,"
Wall Street Journal
Tim Disney
Co-Founder and Executive Producer,
Uncommon Productions
John Hagel III
Author; and Co-Chairman,
Deloitte LLP Center for the Edge
Gen. Richard Myers
Past Chair, Joint Chiefs of Staff,
U.S. Department of Defense
Jeffrey Carr
Founder and CEO, Taia Global;
and Author, Inside Cyberwar
John Delaney
Professor of Oceanography and Jerome M. Paros
Endowed Chair in Sensor Networks, University of Washington;
and Director, Regional Scale Nodes Program,
National Science Foundation
David Willis
Senior West Coast Correspondent,
BBC
Marcel Vinay
CEO,
Comarex
Glen Dong
Director,
Deloitte
Paul Ricci
Chairman and CEO,
Nuance Communications Inc.
Justin Rattner
Intel CTO and Senior Fellow; and VP and Director, Intel Labs;
Intel Corp.
Richard H.L. Marshall
Director, Global Cyber Security Management,
Department of Homeland Security
Leroy Hood
Co-founder and President,
Institute for Systems Biology
Paul Mascarenas
CTO and VP, Research & Advanced Engineering,
Ford Motor Co.
Bill Phelps
Executive Director,
Accenture
William Janeway
Senior Advisor,
Warburg Pincus (Cambridge, U.K., and New York)
Mark Zeinstra
Director Infotainment & Connectivity,
Johnson Controls Inc.
Darin Stahl
Lead Analyst,
Info-Tech Research Group
James Louderback
CEO,
Revision3
Sloan Gibson
President and CEO,
United Services Organization (USO)
Ira Kalish
Director,
Deloitte
Robert Anderson
Director Technology Transfer,
Illinois Institute of Technology
Joe Burton
Chief Technology and Strategy Officer,
Polycom Inc.
Jakob Carnemark
Senior VP, Mission Critical
Skanska USA Building Inc.
Jaidev Shergill
Founder and CEO,
Bundle.com
Donald Budinger
Chairman and Founder,
The Rodel Foundations
Swain Porter
CEO,
Catalytic Software Inc.
The Hon. Richard Guy
Chief Justice (ret.), Supreme Court,
State of Washington; and Full-Time ADR Neutral
Christopher Albrecht
Editor,
GigaOM
Bruce Kleinman
Corporate VP, Platform Marketing,
Xilinxp
Ricardo Salinas
Chairman of the Board,
Grupo Salinas
David Rosenfeld
Director of Research,
Williams Jones


Geralyn Dreyfous
Board Chair, SLC Film Center and Utah Coalition for Film and Media;
and Co-Founder, Impact Partners Film Fund
Gregory McRae
CTO and VP, Research & Advanced Engineering,
Morgan Stanley
Per-Kristian Halvorsen
Chief Innovation Officer and SVP,
Intuit
Norman Winarsky
Vice President,
SRI Ventures
Jonathan Ewert
CEO,
Codero
Philip Nelson
SVP, Strategic Development,
NewTek
David Garrison
CEO,
iBAHN
Doug Stanley
CEO and Co-Founder,
Ridgeline Entertainment
Michael Hochberg
Director,
Institute for Photonic Integration, University of Washington
-- and many more.
Join us May 24th-27th, at the beautiful Montage Laguna Beach Hotel, and see why FiRe remains "the best technology conference in the world." (The Economist)
Register today at www.futureinreview.com.
____
New Program: "Rising Stars" at FiRe 2011
Bring Your Young Company Stars with You to FiRe
SNS MEMBERS: In last year's post-conference survey, many of you indicated a desire to see younger talent joining us. Today, in a brand-new FiRe 2011 *Rising Stars* program, we are inviting senior company members who are paid attendees for FiRe 2011 to register, as their guests, up to 2 young stars from their company, at a strong discount. Your Rising Star guests will have the unique opportunity to experience the power of FiRe, along with up to 200 C-level executives in world technology, finance, telecommunications, government, and more, covered by the highest level of domestic and global press.
Space is limited for this new program, so registrations will be accepted on a first-come, first-serve basis. Qualifying Rising Stars employees of your company who are age 35 or under and are not yet registered for the FiRe conference will receive a discounted registration fee of $2,900. (That's $2,000 below the normal rate.) Please register your Rising Stars by contacting Lauren at lauren@stratnews.com or 617-733-5686.
We look forward to seeing you and your Rising Stars in May.
_____
Thank you to our FiRe 2011 partners, sponsors, and supporters:
Global Silver Partners of SNS Events:

Thunderbird SNS Internship Sponsor: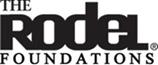 Tesla Motors, SNS' Global Clean Energy Partner:

and SNS Communications Partner Nyhus Communications:
The most shocking technical failure in United States economic history came directly from its greatest achievement: successfully landing a manned rocket on the moon. No one alive in 1969 would have believed that we would, after a few more visits, not go back again.
...