Global Report on
Technology and the Economy
19 Years Providing Weekly Foresight
The most accurate predictive report on technology and the global economy,
read by leaders in industry, finance, and government worldwide.
| | | |
| --- | --- | --- |
| SNS Subscriber Edition | Volume 17, Issue 39 | Week of October 20, 2014 |
***SNS***
What Can Go Wrong:
The Top 5 Threats
[Please open the attached .pdf for best viewing.]
Recommended Reading: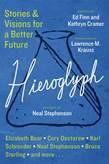 Hieroglyph: Stories and Visions for a Better Future, preface by Neal Stephenson (William Morrow, 2014). FiRe participants will recognize many of our favorite science fiction authors among this group of writers assembled by FiRe 2014 speaker and SNS member Neal Stephenson. Acting through the Center for Science and Imagination at Arizona State University, he has assembled authors including David Brin, Brenda Cooper, Neal Stephenson, Bruce Sterling - all past FiRe speakers. A great read. - mra.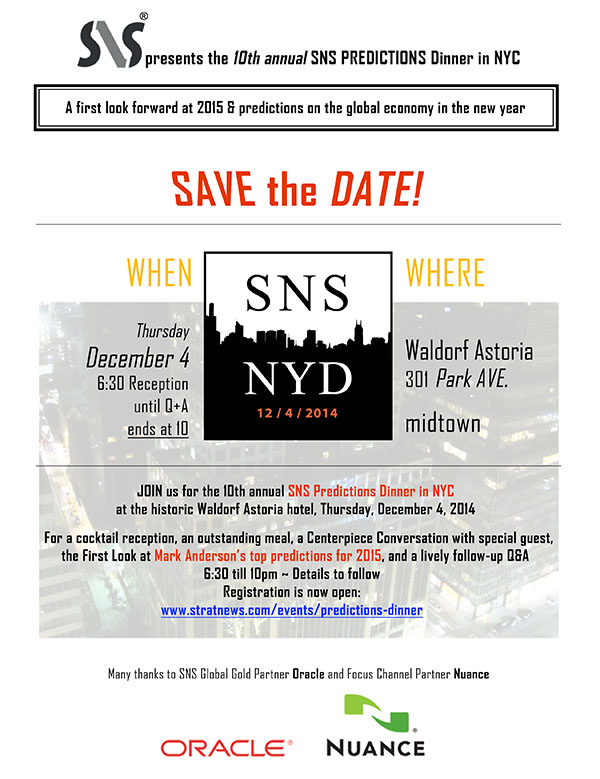 The Top 5 Threats
Americans are historically and by nature optimists; this is also a fair description of most technology executives. Like many of our members, I would plead guilty to this bias on both counts.
Even so, there are more problems than usual afoot in the world, and not without reason. While some would take the relatively ignorant view that all things are relative, nothing changes, and the world is as it always has been, I don't see things that way. I believe that actions have consequences, and we are currently paying the piper.
This is not bad news, as different actions, or actions remedied, can also often turn threats into positive outcomes. But for this to happen, we must first recognize what these threats - and their causes - are.
...