Jim Peoples
Associate, Booz Allen Hamilton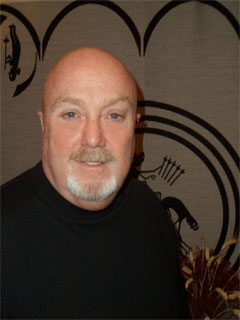 After a long and productive career with Lockheed Martin Corp., Jim Peoples has joined GrassRoots Marketing Inc., a primary market research assessment company owned and operated by his wife, Annette, for the past 10 years. It is Jim's ability to develop and introduce new products that has led him to help the GrassRoots Marketing team of experts launch an entirely new set of products aimed at assisting large businesses to better interact with small business. As the co-author of several articles for both magazines and newspapers, and the holder of multiple patents, Jim has been a regular presenter at many conferences involving the business of advanced technology and manufacturing. He is currently hard at work applying his marketing skills for a book supporting the new GrassRoots Marketing small business product.
Prior to joining GrassRoots Marketing, Jim drew much recognition and success at Lockheed Martin, where he began in the materials and process area which then led to the discovery of Laser Direct Manufacturing. This discovery continued to impact the innovation of smaller-scale direct manufacturing machines for making IC chips and further development of single-walled carbon nanotubes.
Before joining Lockheed Martin in 1985, Jim applied his marketing and technical skills while working for Philips Engineering Plastics, where he demonstrated his knowledge by assisting in the formulation of a new high-temperature engineering composite. During his career with Philips, Jim was responsible for the introduction of composites into the electro electronic automotive and chemical industries of the Midwest. It is Jim's mechanical engineering background that has created the foundation for his expertise and skill to develop solutions for difficult problems in the applications of advanced technologies in manufacturing.
As a highly motivated self-starter with excellent communication skills combined with knowledge of the marketplace, Jim has enjoyed much success both in the commercial and government areas serving as a contractor, a federal employee, and a serviceman, having devoted four years to the Air Force through peacetime and combat in Vietnam.