Mitch Kapor
Founder and Chair, Open Source Applications Foundation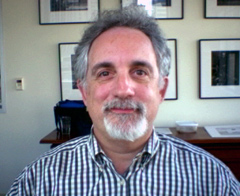 Mitchell Kapor is the founder and chair of the Open Source Applications Foundation (OSAF), a nonprofit organization working to create and gain wide adoption for software applications of uncompromising quality using open-source methods. OSAF is designing a new application called "Chandler" to manage e-mail, appointments, contacts, and tasks, and to easily allow information to be shared with friends, family, and colleagues. Chandler will be free of charge and will run on the Windows, Macintosh, and Linux platforms.
Mitchell has worn many hats over the past 25 years: software designer, entrepreneur, and social activist, among them. He founded Lotus Development Corp. in 1982 and designed Lotus 1-2-3, the "killer app," which made the PC ubiquitous in business. He is the cofounder and former chair of the Electronic Frontier Foundation, an organization working in the public interest to protect privacy and free expression on the Internet.
Mitch has written widely about the impact of personal computing and networks on society, in publications including Forbes, Scientific American, and The Buddhist Review. In 1997, he created and endowed the Mitchell Kapor Foundation, a private foundation focused on the intersection of health and the environment, the social impact of information technology, and removing barriers to full participation in education and the workplace by historically disadvantaged groups.