Monica Harrington
Marketing and Business Development, Intersect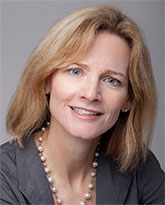 Monica Harrington has lived on the bleeding edge of high tech in both the for-profit and nonprofit worlds for more than 20 years. She's been the chief marketing officer for two very successful Seattle-area startups: Valve, maker of the blockbuster video game "Half-Life" and the Steam game distribution system, and Picnik, which became the world's most popular photo-editing site before Google acquired it in March.
Between companies, Monica worked at the Bill & Melinda Gates Foundation, where she managed the central communications team and served as media advisor to Bill and Melinda Gates. Before her work in startups, Monica was an award-winning senior marketer at Microsoft.
Monica serves on the board of Code for America, a nonprofit committed to applying the principles of Web 2.0 in order to transform the way cities engage with citizens. She's also a pro-bono advisor to NetHope, a nonprofit that fosters collaboration and sharing among technology leaders from more than 30 of the world's largest nonprofit organizations.