Mark Thiele
Vice President, Data Center Strategy, ServiceMesh Inc.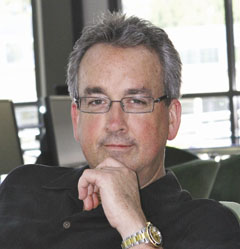 Mark Thiele is vice president of Data Center Strategy at ServiceMesh, a leading provider of cloud management and orchestration software. ServiceMesh solutions help enterprises deliver full governance, security, policy enforcement, lifecycle management, and automation capabilities. Mark is a strategic advisor at CSRware of San Francisco. CSRware is a leading provider of resource management software. Mark is also active on the Green Industry Advisory Board of CSU Fullerton. During his off hours, Mark acts as president and founder of Data Center Pulse.
Previously, Mark was director of Business Operations for R&D at VMware, where he had global responsibility for Data Center Strategy & Efficiency. At VMware, he led the design and build effort of the company's state-of-the-art green (LEED Platinum) data center in Wenatchee, Washington. He has also held senior IT infrastructure leadership positions at Brocade, Gilead, and Hewlett-Packard. He is an active member of Infrastructure 2.0, has represented several companies at The Green Grid, and is a regular speaker at industry events on topics such as the future of data centers, cloud computing, and carbon reporting.