Matthew Klipstein
Founder and CEO, NeuroRepair Inc.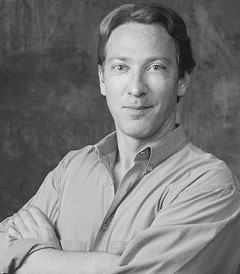 Matthew Klipstein graduated with Honors from the University of California at Berkeley and from the University of Colorado School of Law, where he was Comments editor of the University of Colorado Law Review.
Following law school, Matthew was a law clerk to The Hon. Hatfield Chilson, United States District Judge, District of Colorado. Thereafter, he returned to San Francisco, where he was co-founder and a partner in the law firm of Wolfe & Klipstein. At the age of 34, after 10 years specializing in securities litigation in the federal courts, Matthew retired from the practice of law and co-founded Digital Stock Inc., a pioneer and industry leader in digital storage and distribution of high-quality stock photography. Six years later, Digital Stock was acquired by Bill Gates' Corbis Corp. Matthew founded NeuroRepair Inc. in 2004.