Tara Lemmey
Chairman, LENS Ventures;, and CEO, Net Power & Light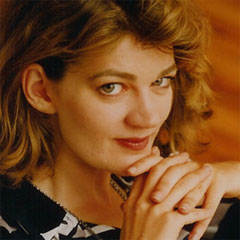 Tara Lemmey is the CEO of Net Power & Light.
In addition, Tara is the chairman of LENS Ventures, an innovation investment and development company working with leading institutions, including American Express, Nokia, and the Lumina Foundation, in creating next markets. She is a leading expert in making both vast and disruptive innovation happen. Along with private boards, Tara is on the Markle Task Force on National Security, commissioner on the Embassy of the Future, on the faculty of the Center for Integrative Medicine at the University of Arizona, and chairman of the Internet Keep Safe Coalition for children's online safety.
Tara has been published in Wired, Business 2.0, BusinessWeek, and the Harvard Business Review. She is an active participant at the Fortune Brainstorm and Fortune Most Powerful Women summits. She has been a visiting lecturer at Stanford University, Harvard University, MIT, Columbia University, and the University of California, Berkeley, and is a commentator on public radio.
A serial entrepreneur, Tara has founded multiple startups in both the private and public sectors. Earlier in her career, Tara was president of the Electronic Frontier Foundation, where she worked on global initiatives in the areas of intellectual property, encryption, and privacy. She also founded three technology companies that were trailblazers in new markets and was on the founding board of TRUSTe, a leader in online privacy.