Severin Nesselhauf
FiRe/Rodel Foundations Intern, Thunderbird School of Global Management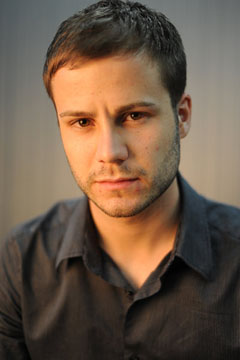 Having lived and worked on three continents, Severin Nesselhauf has gained expertise in marketing and project management. He is currently pursuing his master's degree in Global Management at Thunderbird, specializing in international marketing in the green tech industry.
While earning excellent grades, Severin is very committed to Thunderbird's community. He is Marketing & Legal chairman of the ThunderSolar Project initiative, which seeks new ways of financing solar power for communities and developing nations.
Severin also serves as president of the Thunderbird Marketing Association, the largest professional club on campus. In doing so, he actively promotes the school's mission and students to employers.
Prior to joining Thunderbird, Severin was living in Singapore, acting as Asia Pacific corporate communications representative for Lufthansa German Airlines. In this position, he created a large-scale sustainability communications campaign to promote the carrier's green efforts.