Mark K. Gaalswyk
Founder and Chairman, Easy Energy Systems Inc.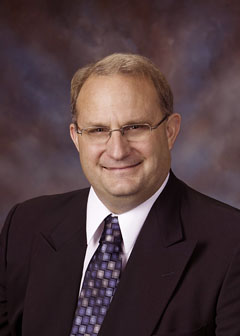 Raised on a farm in southern Minnesota, Mark Gaalswyk has a vision for America and its agricultural and energy needs. His leadership and creativity have earned him numerous awards, including the Minnesota "Technology Leader of the Year" award in 1998 and several U.S. Ag Engineering awards.
Mark is the founder and CEO of Easy Automation Inc., (EAI) a company he successfully started and grew into the largest provider of feed software and automation in North America, with over 3,000 customers. Under Mark's leadership, EAI received the "Inc. 500" award as one of the 500 fastest-growing companies in the nation and received one of only four U.S. State Legislators awards for being the top "Small Business of the Year." Throughout his career of creating and growing agricultural-related businesses, Mark has authored numerous patents pertaining to the feed automation industry and has numerous patents pending pertaining to energy within the U.S. and Canada.
As founder and chairman of Easy Energy Systems Inc., Mark plans to repeat EAI's successful business plan to now focus on the renewable-fuel market. Easy Energy, founded in 2006, specializes in the manufacture and support of Modular Ethanol Production Systems (MEPS®). This MEPS unit is a fully self-contained, fully automatic ethanol production system that is pre-built in a factory and can be shipped anywhere in the world.
Easy Energy was started as a result of performing advanced automation control systems for an ethanol plant which later had financial difficulty due to the death of an investor, leaving Mark and his company as one of the largest creditors. This eventually resulted in EAI taking over this partially built plant, changing the design to a modular prototype concept, and partnering with others with skills in biology and working together with them to solve the barriers of waste (non-corn) to ethanol production. A key reason for Mark's focus on solving this waste-to-ethanol production problem came about as a result of wanting to help the thousands of feed mill and livestock customers he had that were frustrated with corn-based ethanol disrupting their feed supply, and its effect on his own feed software automation business. Now, under the direction of Mark and CEO William Hinz, Easy Energy Systems Inc. is poised to fulfill its mission statement and trademark: "Fuel the World®."