Kristy Edwards
Senior Director, Global Privacy andInformation Security, Oracle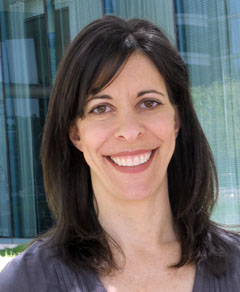 Kristy Edwards is senior director of Global Privacy and Information Security at Oracle Corp. She manages global privacy risk in a $26 billion business with over 100,000 employees and 345,000 customers in more than 145 countries. She is a security and privacy leader who manages a portfolio that includes strategic global oversight for data privacy across all business units, sectors, and regions. She advises business leaders around the world on security threats, security and privacy risk, information management, regulatory compliance, and privacy by design. With seven years of doing so, Kristy has a deep understanding of varied legal frameworks alongside an ability to enable business.
Kristy and her team have involvement in privacy and security oversight across the 70+ M&A targets Oracle has acquired since 2005 and in authorizing security terms for multimillion-dollar service contracts. On behalf of industry organizations such as the European-American Business Council (EABC) and the U.S. Trade and Development Agency (USTDA), Kristy also has led data privacy and cyber security discussions with policymakers and government ministers in Europe, the U.S., and Africa.
Previously, Kristy was principal product manager for Oracle Database Security. Her knowledge of granular access control, cryptography, authentication, and audit also built on her work as the product manager for Oracle's flagship network security product, Oracle Advanced Security. She holds two patents in database security.
Kristy also has worked in the mobile device industry, in which she gained international experience in London at Psion PLC. She holds a bachelor's degree from Bates College and lives in the San Francisco Bay Area.