Charles Stucki
Vice President/General Manager, Solutions & Business Incubation, TECB Group, Cisco Systems Inc.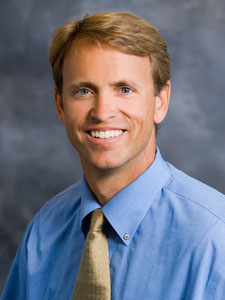 Charles Stucki is the vice president/general manager of Solutions and Business Incubation of strategy and planning for the Cisco TelePresence, Emerging Technologies, and Consumer Business Group. In this role, he is responsible for the integration of the innovative technologies developed within the business group with Cisco market adjacencies. This includes defining the technologies, services, business processes, and sales enablement models to accelerate technology adoption within strategic initiatives such as Smart and Connected Communities (S+CC). Additionally, Charles leads the business incubation efforts within the emerging-technologies team to identify, develop, and evolve the next $1 billion business opportunities for Cisco.
Charles is an active leader within Cisco by heading and participating in several management boards, including the Smart+Connected Communities Board and the Emerging Solutions Council.
Prior to his role leading the emerging-technologies strategy, Charles was the vice president and general manager responsible for the telepresence product development and engineering roadmap, as well as the creation of the integrated go-to-market strategies for the enterprise, commercial, and consumer markets. In this role, he built a strong organization that pioneered telepresence within Cisco and throughout the industry. He also headed the fast and seamless integration of Tandberg, a Cisco acquisition in April 2010.
Earlier in his Cisco career, Charles led a cross-company program to upgrade process and systems infrastructure to better support Cisco's growing software businesses. His role as vice president of the Internet Business Solutions Group's manufacturing practice enabled him to work with senior business executives at leading high-tech, automotive, aerospace, and industrial companies.
Prior to joining Cisco, Charles was president of an enterprise software development company and led the design, development, and deployment of large-scale applications across multiple industries in the U.S. and abroad. As a partner at McKinsey, Charles also co-founded the firm's Internet practice and was a leader in its electronics practice. His strategic consulting engagements centered on helping top high-tech companies capture the upside from technology-driven market transitions.
Charles holds a BS (summa cum laude) from Brigham Young University, a CPA, and an MBA (with high distinction) from Harvard Business School.