David W. Garrison
CEO, iBAHN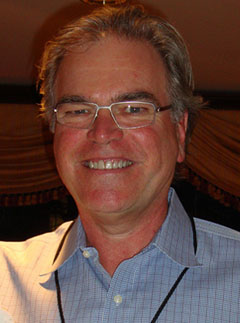 Dave Garrison is CEO of Footprint2, a holding company with investments in and advisory services for accomplished CEOs. His background as a pioneering technology leader at the forefront of the mobile Internet revolution and as an independent board member informs his unique perspectives. Focused on aligning energy, strategy, and people that make significant differences, he makes quantifiable contributions to improving outcomes of highly functioning organizations. He is currently co-authoring a book about the intersection of physics and organizational effectiveness.
As quoted in the New York Times, USA Today, the Financial Times, the BBC, and other top-tier business outlets worldwide, Dave is an industry leader and trusted advisor. He has appeared on CNBC, CNN, CNN International, Bloomberg TV, and CBC TV.
Over the last 20 years, Dave has served on more than a dozen public and private boards. He has been a speaker at the SNS Future in Review (FiRe) conference, the Consumer Electronics Show (CES), the National Association of Corporate Directors, Demo, the Young Presidents Organization, and the Cable Television Association of Marketing. He serves as global chair of the Young Presidents Organization Business Networks Council and is a member of the Young Presidents International Network Committee.
Dave is a commercially rated pilot who has flown faster than the speed of sound at the controls of an F-16 fighter jet. He and his wife, Nancy, recently completed an open-water sailing adventure between Rarotonga, Cook Islands, and the Kingdom of Samoa in the South Pacific. He holds a master's degree in Business from Harvard University.