Doug Smith
President, W.D. Smith & Associates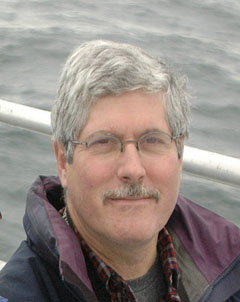 Doug Smith has worked for over 30 years in ambulatory care, hospital, pharmaceutical, and insurance settings. He has served in a variety of senior management and consulting capacities with Kaiser-Permanente, Ernst & Whiney, HealthAmerica, Deloitte & Touche, ClinTrials (a pharmaceutical clinical trials company), and Martin's Point (a nonprofit insurance/medical delivery company).
A central theme in his career has been the use of technology to reintegrate, improve quality, and control the cost of healthcare.
In the mid-1990s, Doug represented Vanderbilt University Medical Center on the Tennessee Governor's Roundtable for Medical Communications Technology. More recently, he served on the Maine health information exchange technical advisory and steering groups. Doug was a co-founder of the New England Telehealth Consortium. This organization was awarded $24.6 million by the FCC to build a private network and demonstrate the effectiveness of the exchange of clinical information among over 520 sites in New England.
During Doug's consulting career, he founded or rehabilitated over a dozen healthcare companies, and led large technology integration projects for Blue Cross Blue Shield Plans and several major Medical Centers. After seven years as a senior executive with Martin's Point, Doug has returned to the consulting world by launching W.D. Smith & Associates, a consulting firm that focuses on deploying technology and building data exchanges for healthcare organizations.
Doug is a member and frequent guest speaker for various healthcare and IT associations. He has served as a member of advisory councils for Toshiba, Symantec, and Microsoft.
Doug earned his BA from Saint Michaels College in Vermont and a master's degree in Health and Hospital Administration from Duke University. In 2009, Doug was appointed to the board of examiners for the Malcolm Baldrige National Quality Award.
Doug is happily married and splits his time between Nashville, Tennessee, and Portland, Maine. In summer months, he looks forward to visits by his children and grandchildren, and enjoying Maine.