Kirsten Bay
President and CEO, Attensity Group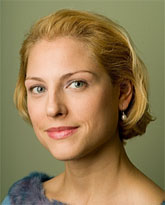 Kirsten Bay serves as president and CEO for Attensity. Kirsten is a recognized thought leader in business process integration and turnaround initiatives, and brings 18 years of strategic process and organizational policy experience from the consumer product, finance, and information management industries.
Prior to Attensity, Kirsten developed econometric policy models for information protection and national security programs as an advisor to the government and enterprise, and served as vice president of Commercial Business at iSIGHT Partners, where she developed programs designed to enable the private sector to integrate cyber threat intelligence into their risk management, financial forecasting, and business decision programs.
Kirsten came to data economics and analytics from the financial services sector, where she managed $750 million in wealth management trust banking portfolios. She holds a BA in English and German from the University of Oregon.