Craig Wilkins
President and Chief Financial Officer, Zinc Air Inc.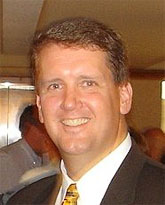 Craig Wilkins has 25 years of proven sales and executive management experience with a variety of startups in the financial and technology sectors. He is currently the president of Zinc Air Inc., a private held storage technology company.
Previously, Craig was the founder and president/CEO of Acceptance Capital Mortgage Corp. (ACMC), a nationwide mortgage broker with 100 offices in 30 states. In 1996, Craig was a founder and principal owner in NetWireless, the largest distributor for Nextel Communications, which grew to $40M in revenue in less than three years before being sold. When NetWireless sold to Bearcom, Craig managed the combined corporate account teams for the company.
Prior to his work at NetWireless, Craig was the director of Sales for CSI Financial, the second-largest purchaser of hospital receivables in the United States.
Craig has a BA in Finance from the University of Montana and completed his graduate studies in Economics.