Jonathan Epstein
General Manager and Representative Director, PayPal Japan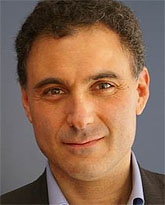 Jonathan Epstein is an angel investor who supports companies in the cloud and finance spaces in the US and Japan, including Guidewire (NYSE: GWRE), Cloudian Inc., Moneytree KK, and others. He serves as country manager/representative director at Credorax Japan KK, a credit-card acquirer.
Before Credorax, Jonathan was country manager at PayPal Japan, where he obtained the Funds Transfer Business Operator (FTBO) license, launched a smartphone-based credit-card reader in 4,600 stores in Japan, and grew revenue and profit by 40%.
From 2008 to 2012, Jonathan was chief product officer and chief risk officer with Asurion Japan, a global mobile communications insurance provider. While with Asurion, he helped grow subscribers to 32 million and achieve a US$1.5 billion revenue run rate. From 2003 to 2008, Jonathan was regional vice president with AIG Corp. Japan and Korea. While at AIG, he started a private equity and M&A group that was a subsidiary of AIG Japan.
Prior to AIG, Jonathan held positions with Nasdaq Japan, Net2Phone, and Becton Dickinson Japan. He was with Softbank Japan as a director of strategic planning from 1996 to 2000, recruited by Masayoshi Son to be his principal advisor on corporate strategy and deal making. At Softbank, he led a JV among Microsoft, Global Crossing, Goldman Sachs, and Softbank and directed numerous PE/VC transactions. He also served on a variety of boards, including Nasdaq Japan, Korea 1st National Bank, Ziff Davis (observer), and Softbank Emerging Markets.
Jonathan has an MBA from Harvard Graduate School of Business Administration (1994) with a concentration in International Business and Finance. He graduated from Princeton in 1988 with an AB cum laude with a major in Philosophy. He is fluent in Japanese and French and conversational in Mandarin Chinese and Hebrew.