Steve Watkins
CTO, Metabolon Inc.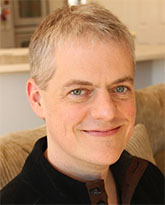 Steve Watkins, Ph.D., has served as chief technology officer at Metabolon since 2012. Prior to that, he was founder and CEO of Lipomics Technologies Inc., which was acquired in 2008 by Tethys Bioscience. Steve was chief technology officer at Tethys and focused on the creation of new diagnostic tests employing lipomic and proteomic technologies. In 2012, he facilitated the transfer of the lipomic assets from Tethys to Metabolon.
In 2011, Steve joined the Harvard School of Public Health as a senior visiting scientist and worked in the Department of Genetics and Complex Diseases with Gokhan Hotamisligil.
Steve earned his BS degree from Cornell University and Ph.D. from the University of California-Davis. His postdoctoral research focused on the development of technology for profiling lipid metabolites. He has authored over 70 papers on lipids and lipid metabolism, along with several book chapters, and is a frequent speaker at national nutrition and metabolic disease meetings.