Thomas Aidan Curran
CTO, Imarum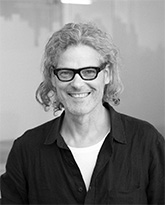 Thomas Aidan Curran is a co-founder and CTO at Ory (www.ory.sh) building an open-source cloud native SAAS to manage and protect digital identities and secure access to API-based applications. The focus is on highly productive data analytics infrastructure and security systems for product developers.
From 2016 to 2018, Thomas drove the cloud product development and automated deployment infrastructure at Deutsche Börse Group. So far in life, Thomas has founded four software companies and was also CTO at various enterprise companies, including Bertelsmann, Hybris (SAP), and Deutsche Telekom.
Ages ago, Thomas studied at the University of Pennsylvania, the Technical University of Berlin, and the College of Arts in Berlin.