Chris Hanson
Founder and CEO, Aromyx Corporation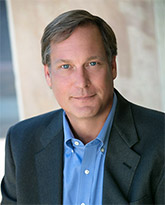 Chris Hanson is the founder and CEO of Aromyx. He has been involved with early-stage technologies for more than 20 years and has strong sales and management expertise. He has a successful background in moving new technologies from R&D to productization, then to market and ramping revenue.
Earlier in his career, Chris worked for Seagate Technology and a number of Silicon Valley startups, as well as for the National Security Agency and the US Department of State. In the decade prior to founding Aromyx, he was at the IBM Almaden Research Center in San Jose, California. At IBM, he helped orchestrate the start of several R&D programs while obtaining US government funding from NIH, NSF, IARPA, DARPA, and other agencies of the Department of Defense and the US Army, Navy, and Air Force. Program areas included machine learning, neural networks, distributed computing in space, big data, visual analytics, cyber security, advanced materials research, and quantum computing.
Chris has extensive experience starting new ventures and a proven sales and sales management track record specializing in complex sales to large accounts. At Aromyx, he established the company's IP strategy and is actively growing its impressive intellectual property portfolio.
Chris received undergraduate and graduate degrees at Stanford University.