Robert Hedequist
President and COO, Kineta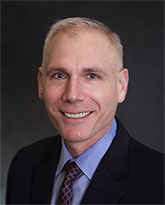 Rob Hedequist serves as Kineta's president and chief operating officer. He previously held the roles of chief development officer at KPI Therapeutics (a Kineta subsidiary) and senior vice president of Corporate Development at Kineta. Rob brings over 25 years of product launch and biopharmaceutical industry experience to Kineta. He has held numerous leadership roles within the commercial sales and marketing organizations of Fortune 100 pharmaceutical and biotechnology companies.
Prior to joining Kineta in 2013, Rob was responsible for managed care and Medicaid account management at Amgen. Before Amgen, he was a national director for Schering-Plough and responsible for developing and implementing strategy across 16 national regions.
Rob started his pharmaceutical career at Pfizer, where he had increasing levels of responsibility culminating in managed market manager, in which role he coordinated product sales of over $300 million per year. Over his career he has successfully launched over 10 new pharmaceutical products and two biological products.
Prior to his career in the pharmaceutical industry, Rob had a stellar career in the United States Marine Corps, rising from platoon commander to major and commanding officer Fleet Anti-Terrorism Security Company Pacific, and is a Desert Shield veteran.
A former collegiate athlete, Rob was a member of the 1979 PAC10 Championship football team and graduated from the University of Southern California with a Bachelor of Science degree in Public Affairs.