Douglas W. Jamison
Chairman and CEO, HALE.life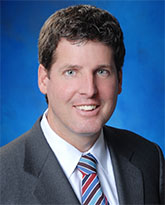 Doug Jamison is founder, chairman, and CEO of HALE.life Corp. HALE optimizes health and performance through precision medicine.
Prior to founding HALE, Doug was chairman and CEO of Harris & Harris Group Inc., a publicly traded venture-capital company. Harris & Harris Group built transformative companies enabled by disruptive science.
In over 15 years as a venture investor, Doug managed multiple successful investments. He continues as a member of the board of directors of Essential Health Solutions Inc. and TARA Biosystems Inc., privately held companies. He was chairman of the board of directors of HZO Inc. He was responsible for Harris & Harris Group's investment in Solazyme, Inc. (Nasdaq: SZYM) and Mersana Therapeutics (Nasdaq: MRSN). He was also responsible for investments in AgBiome, ORIG3N, Metabolon prior to its sale, Molecular Imprints Inc. prior to its sale to Canon, NanoGram Devices Inc. prior to its sale to Wilson Greatbatch, Innovalight Inc. prior to its acquisition by E.I. du Pont de Nemours and Co., and Crystal-IS prior to its sale to Asahi Kasei.
Doug is the founder of the UnDx Consortium, an organization that brings advanced precision medicine tools to undiagnosed patients. His book, Venture Investing in Science, was published by Columbia Business School Press in 2017. He was co-editor-in-chief of Nanotechnology Law & Business. He was a member of the National Nanotechnology Initiative National Academy of Science Review Committee in 2015. He was a member of the University of Pennsylvania Nano-Bio Interface Ethics advisory board. Prior to joining Harris & Harris Group, Doug was a senior technology manager at the University of Utah Technology Transfer Office, where he managed intellectual property in physics, chemistry and the engineering sciences. He is a graduate of Dartmouth College (BA, 1992) and the University of Utah (MS, 1999).