William Neal
Writer, Producer & Director, Long Gone Wild, Long Gone Wild LLC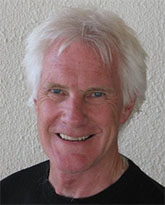 Bill Neal has long been fascinated by killer whales, and his soon-to-be-released feature documentary Long Gone Wild deals with the plight of captive orcas in North America as well as the looming crisis in Russia and China. His novel about killer whales, Rogue Justice, received outstanding reader reviews, while Kirkus Reviews said this about the book: "An action-packed thriller … adrenaline pumping … compelling."
Bill's previous experience includes a long list of television credits. As executive producer of the Emmy-nominated bio-doc series E! True Hollywood Story, he developed more than 130 episodes and won numerous industry awards. Other credits include Unsolved Mysteries for Lifetime Network, the Jerry Bruckheimer production of Profiles from the Frontline for ABC, Rise & Fall of the Spartans and Jurassic Fight Club for History Channel, North Mission Road and LA Forensics for Investigation Discovery, and The Unexplained for A&E.
A former college and professional hockey coach, Bill was inducted into the Sports Hall of Fame in his hometown of Sarnia, Ontario, as well as Western Michigan University hockey program's "Ring of Honor." He holds a PhD degree and lives in Park City, Utah, with his two rescue cats.